Kynesis is a high-speed in-line dispersion system.
Born to increase efficiency and fastness when making a powder slurry, our revolutionary high speed dispersing technology works according to the rotor-stator-principle.
The continuous in-line dispersion, thanks to its combined effect of different particle reduction, achieved a high shear gradient and a very fine distribution of solid particles (suspensions) and liquids (emulsions). The wide range of rotors and stators allows you to manage a large variety of products of different viscosities and densities and the wide range of motors is able to satisfy every production need up to 200 kW.
This innovative system is simple to install and offers an easy integration into the existing process and a large range of applications, also in existing revamping processes.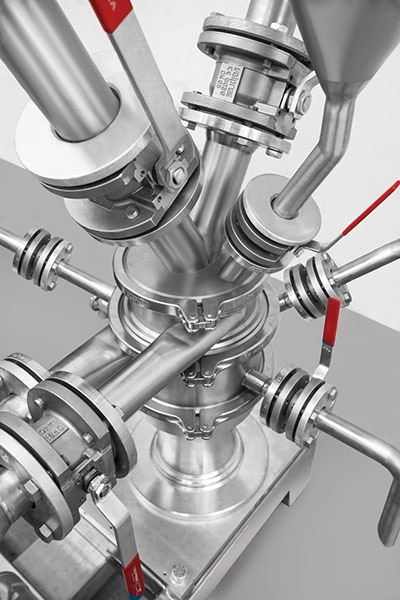 Innovative technology enabling industry 4.0 that optimizes business processes in terms of management time, costs and quality
Continuous process control thanks to internal PLC
Total integration with the production flow and the company ERP
Efficient recipe management, high product repeatability and reduction of production waste
Minimization of breakdowns and unwanted downtime by predictive maintenance indicators
Remote assistance for immediate customer support
High flexibility and versatility to cover a wide range of products, viscosities and thanks to different possible configurations in a single machine
Impressive dust absorption speed
40% to 70% energy saving compared to a traditional rotor-dynamic pump
No dust
Immediate dispersion during powder induction
Easy cleaning of the dispersing chamber with much reduced deadtime between different batches
Up to 90% cleaning agent reduction compared to a traditional disperser
Reduction of downtime between different batches
Low volume mixing chamber for the dispersion and mixing of powders and liquids at high output speed
Unit for wetting and dispersing powders
Wide range of rotors and stators in AISI 316 stainless steel to manage products characterized by different viscosities, densities, fineness of dispersion
Vacuum suction for rapid dust absorptio
Automatic valve, resistant to suction above the mixing chamber to avoid wetting the powder inlet tubes
Electronic speed regulation by inverter
Components made of AISI 304 stainless steel
Components in contact with the product made of AISI 316 stainless steel
Self-lubricated mechanical seal
Surface treatments for high wear resistance inside the process chamber
Temperature sensor
Pressure sensor
Flow sensor
4.0 Industry
Configurations
Industry 4.0 configuration is guaranteed by a management software and customer management interface.
For Industry 4.0 Ready installations we provide internal PLC for industrial process control, intuitive operator touch interface and Ethernet connections
For customers choosing Industry 4.0 Optional installation, we provide:
Wi-Fi Operator control panel
Router for remote assistance
Latest generation Misura software which includes Predictive Maintenance indicators, OEE indicators, panel with digital pointers and Software interface with customer Enterprise Resource Planning (ERP) system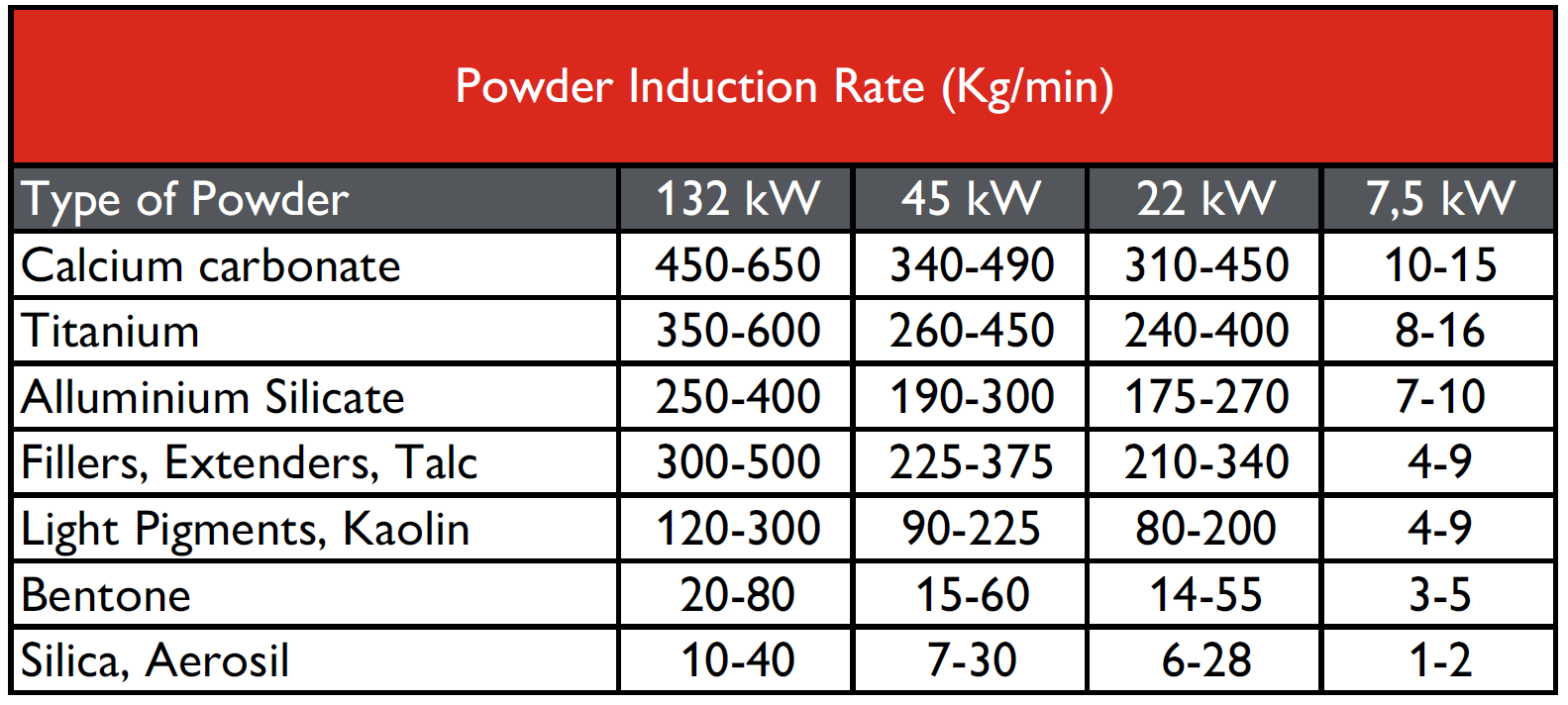 Case history: US Customer
"Thanks to Kynesis we replaced 4 traditional dissolvers and today we deliver paint to as much as 24 letdown tanks, just with one Kynesis only.
We avoided expensive mezzanine platforms and we kept everything at floor level.
We highly reduced our maintenance costs because Kynesis needs only few minutes per months. No need to enter into tanks to replace the cowles blade. And one rotor-stator gear lasts as much ad 9-10000 tons of grind paste."
Case history: European Customer
"We work with a 45 KW Kynesis for high solid epoxy resins. The efficiency compared to traditional dissolvers is much higher.
The machine allows to get a very homogeneous mass that avoid filtering. Since its speed allows much higher throughput we have decided to install one unit connected to two existing mixers."