Always by your side on every step of the way
to design, build, maintain and improve your factory
We leverage our combined DromontGroup experience and innovations to implement factories with the lowest production cost and highest quality by utilizing our industry leading technology. We provide process designs from Feasibility Analysis and KPI definition up to Project and Site Management, from Design and Manufacture up to Installation and Start-up of the Plant.
The most common applications are dedicated to the storage, transport, weighing and batch dispersions of individual wet and dry raw materials, obtaining the finished product which, in many cases, must also be ground, filtered, packaged and colored.
What we offer:
Project management
Detail engineering
Process flow scheme and layout
Reception of raw materials
Storage, transfer and dosing
Dispersion and mixing
Grinding, cleaning and filling
Equipment construction and erection
Tests and pre-commissioning
Commissioning, training and start-up
Smart solutions, feasibility studies and flow analysis integrating with new production technologies to improve working conditions, create new business models, increase productivity and quality in plant production, designing an Innovative Factory.
Comec engineering develops highly customized Powder raw materials storage systems such as Silos, Supersacks unloaders, Bags splitters, designed to accomodate your consumption and production demand, as well as state-of-the-art transportation systems as aeromechanical-pneumatic screw conveyors and weighing hoppers.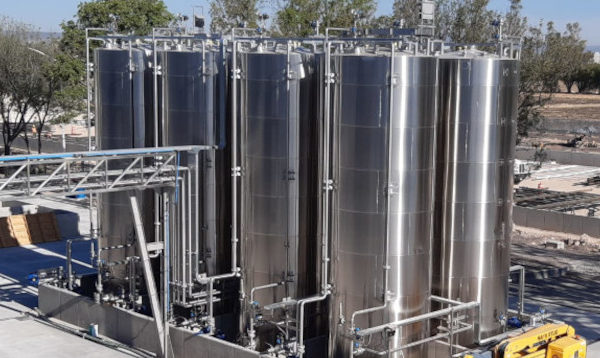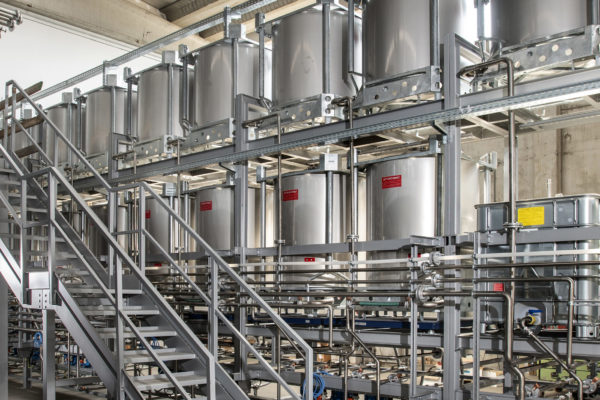 Piping and tank farm design and pre-manufacturing are key element of the process plant. We develop state-of-the-art liquids including bulk tanks for resins, piping and rack of additives for high accuracy dispensing.
One integrated sofware to manage all the equipment, processes and data collection and to boost productivity and capture extra-profit from Factory Operations.
We manufacture complete automatic systems that can operate both in safe areas and in Atex classified areas.
Comec is among the few global producers to hold the ATEX zone Ø by virtue of certificate EX II 1/2 GC IIB T4, confirming the supply of plants and machinery with Zone Ø certification under CE ATEX Directives.