Dissolvers, agitators and mills for testing purposes
High tech in-line lab and small batches dissolver
Kynepilot lab dispersing unit is composed by a dedicated process tank with integrated mixer for resins and liquid components, a small hopper for powder feeding, the necessary measuring equipment, internal piping, valves, pneumatic equipment and electronic control system. The core part of the system consists of a powder wetting and dispersing unit that has been developed by revolutionizing the traditional rotor/stator principles.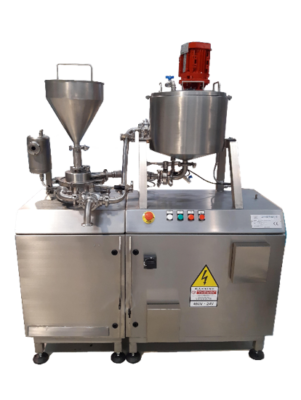 Laboratory immersion basket mill
Dual Force Lab mills are laboratory equipment for research, formulation, development and production of small quantities of products from 1 to 5 L. This unique system is designed taking advantage of the double force of two independent engines with separate drives for grinding and mixing.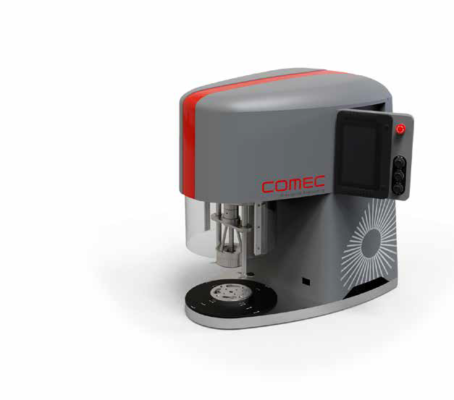 Laboratory milling and dispersing
Varitest laboratory agitators and mills are machiners for the research, formulation and production of small quantities of paints, inks, ceramic glazes, pharmaceuticals, cosmetics and chemicals. It allows for simultaneous mixing and grinding within the same cylinder and for an exceptional degree of homogeneization down to zero residual.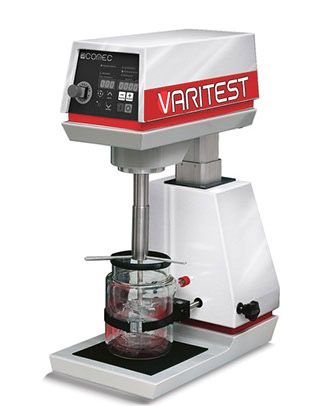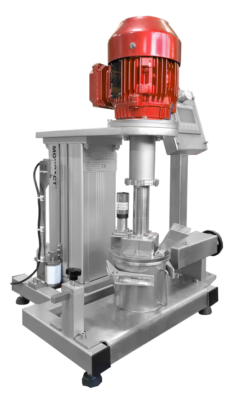 Laboratory butterfly mixers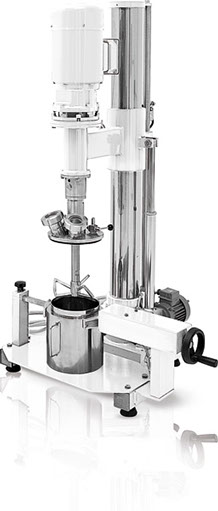 Forced recirculation mill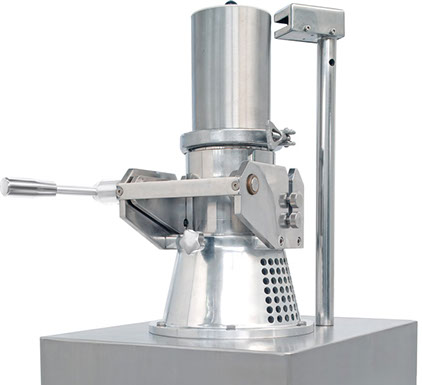 Industry 4.0 configuration is guaranteed by a management software and customer management interface.
A PLC connected via industrial Ethernet network to all actuators, sensors and process devices and via Ethernet safety network to all safety devices allow the complete command and control of the system and the management of diagnostics, alarms and safety. The integrated use of all the devices and interfaces for the insertion and management of information allows to have a system constantly updated in real time and at the same time to archive and make the process statistics available to the KPI supervisor, in order to optimize all the variables involved in the production process, from time to raw material consumption, from energy consumption to the optimized management of production stops for cleaning and maintenance operations.
The system guarantees a remote assistance service to assist customers around the world on a 24/7 basis.