Highly customized storage, transport and dosing systems for powders
Comec engineering develops highly customized Powder raw materials storage systems such as Silos, Supersacks unloaders, Bags splitters, designed to accomodate your consumption and production demand, as well as state-of-the-art transportation systems as aeromechanical-pneumatic screw conveyors and weighing hoppers.
Self-cleaning oriented technology, flexibility in batch management and serviceability are some of the key features we perform.
Our solutions:
Silos and storage tanks for powders
Weighing hoppers
Big Bag unloadings
Bag splitters
Aeromechanical Conveying
Mechanical Conveying
Screw Conveying
Silos for powders, automatically loaded with a pneumatic system from a truck. Once the raw materials are stocked in the special silos, the plant will convey them from the storage area to the mixing area.
The loading into the different mixers or into preparation hoppers allows the optimization of cycle time.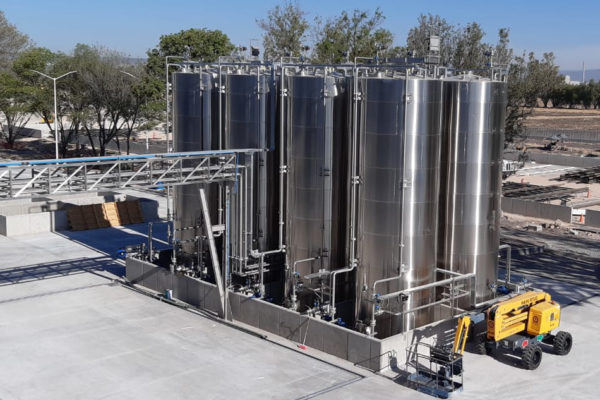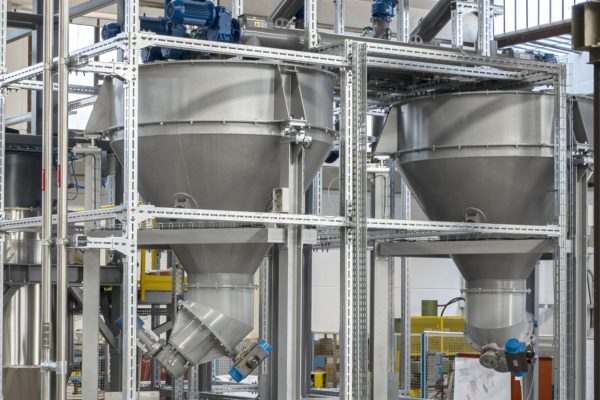 The dosage of the product stored in the silos can take place via one or more weighing hoppers. It is possible to weigh single products or several products simultaneously both in the same hopper and in different hoppers.
Once weighed, the product can be easily discharged into a mixer or conveyed via a transport line to another processing area.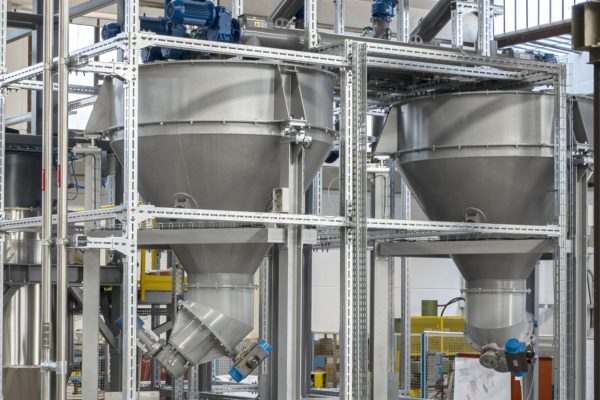 Big bag unloading by means of the plant managing and control software. Different powders can be emptied and transferred from the storage area to the mixing area or into preparation hoppers in order to optimize the cycle time.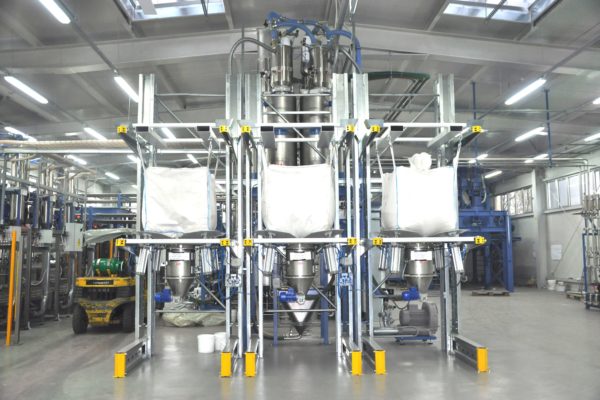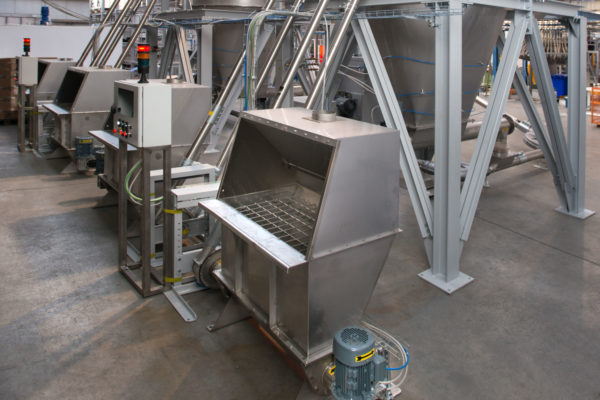 According top the products that are being used during the mixer loading, the software will set up automatically all the parameters of the production process accordingly. Manual sacks emptying units may be used for smaller volume powders and for colored pigment handling.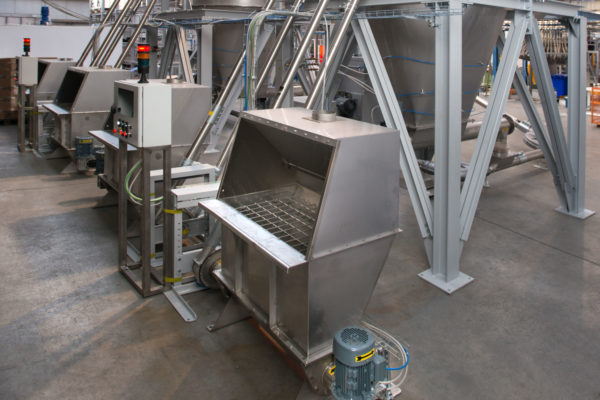 Aeromechanical and Screw Conveyors
Aeromechanical and screw conveyors have been conceived for vertical or horizontal powders and granules transport.
The fast aeromechaical transport is for short to medium distances. The slow aeromechanical transport is for long distances.