Established in 1970, COMEC is specialized in machineries and plants for the chemical, ceramic, parmaceutical and food industries. Along the years COMEC became leader in paint, coatings and adhesives sectors with over 10.000 machines installed worldwide. In 2012, the continuity and the business development have been granted by the Drocco family and the mother company DROMONT.
The Comec Division is built on engineering design and excellence for over 50 years. The addition of this portfolio of products has enabled the DromontGroup to offer inclusive turnkey propositions for our customers.
The Comec range of products will provide the ultimate in automated processes for milling and dispersing. The secret has been not just creating the most powerful motors but aligning this with a best in class automated raw material feeding system.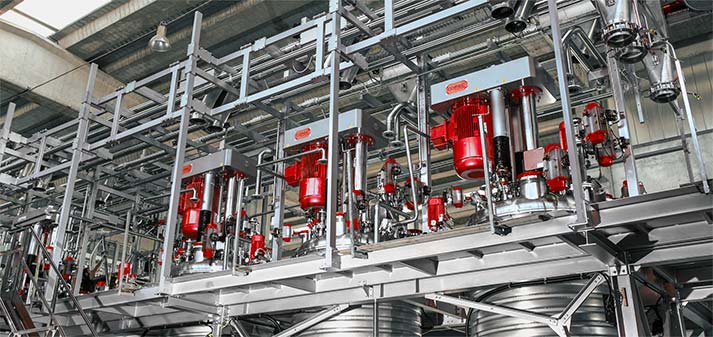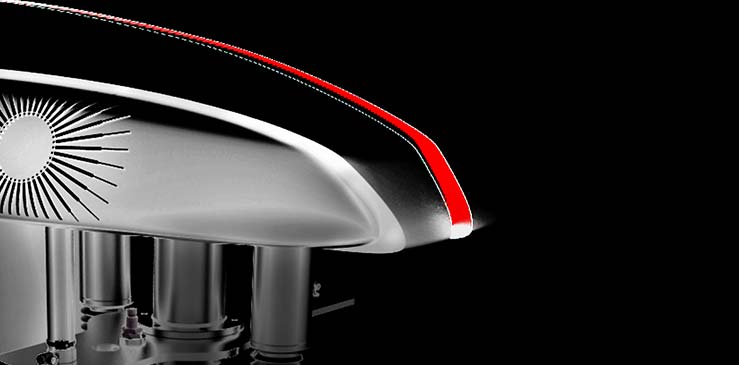 The output of this combination ensures lower labor costs, faster throughput speeds, superior quality from controlled and repeatable processes and higher levels of safety and user input. Benefitting from the research and development capabilities of the DromontGroup and alignment with Dromonts own product portfolio, the Comec reputation and expertise are rapidly growing outside the traditional central European market.
The DromontGroup is fully committed to managing our own environmental footprint and to invest in sustainable innovative technologies.
We are proud of significant achievements in reducing environmental impact thanks to our ultimate product technologies and everyday working practices.
Comec is one of the few global producers to hold the ATEX ZONE Ø by virtue of certificate EX II 1/2 GC IIB T4, confirming the supply of plants and machinery with Zone Ø certification under CE ATEX Directives
Comec guarantees its equipment's safety for work in explosion-proof atmosphere (ATEX) by virtue of certificate TP TC 012/2011 recognized for exports to Russia, Belarus and Kazakhstan
■ EcoVadis Sustainability Rating 2021 – Gold Metal
The Dromont Group has been awarded the EcoVadis 2021 Gold Medal for its sustainability approaches in the areas of Environment, Working Conditions and Human Rights, Ethics and Sustainable Purchases