SUCCESS STORIES: TFL GROUP
TFL is a globally operating company in 90 countries producing specialty chemicals for the leather industry.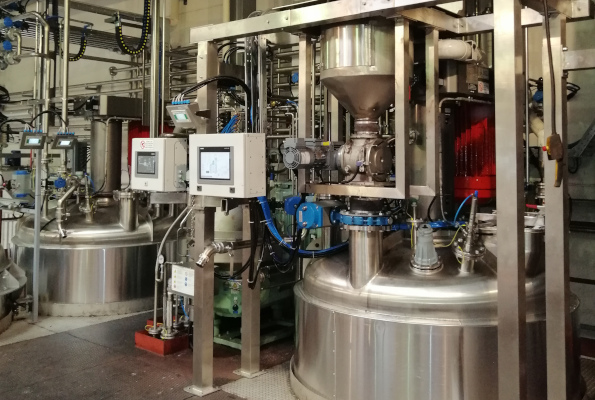 Interviewing Dr. Luca Benzoni, TFL Site Manager
Dr. Benzoni, which markets does the TFL Group refer to? Who are your customers?
TFL is a leading global supplier of specialty chemicals to the leather industry. TFL offers high quality specialty chemicals and innovative solutions to tanneries, leather processing companies and related industries, always striving to introduce fresh ideas to the market.
TFL was founded in 1996 when Ciba-Geigy's leather business unit merged with the leather departments of Röhm and Stockhausen – both member companies of the Degussa-Hüls Group. This merger brought together over 300 years of experience in leather making. TFL offers a complete range of products and knowledge for leather processing industry. Moreover, since the foundation in 1996, a great deal of additional finishing know-how has entered the company through the acquisitions of Deacolor and Novaria in Italy, Wilmington in the USA and QUINN in India. These synergies provided the basis for additional innovations that we have launched into the market. The recent acquisition of organic leather chemicals business of LANXESS strengthens TFL as World's top performing leather chemicals company.
The attention to innovation is perceived from the moment you enter in your company. How much has innovation influenced and still affects your growth strategy and how does the drive towards a new product and a new investment arise?
We provide our business partners with our experience, our innovative solutions and high-quality products, a customized service as well as new approach to the manufacturing processes.
As a portfolio company of the US investment company Black Diamond Capital Management, TFL access to capital for projects with an interesting investment payback.
Regarding your latest project – the Buscate plant – you have chosen Comec company. What are the factors that guide you in choosing your partners?
All new investments are implemented based upon market / business needs, as well as opportunities for improvement to address higher safety standards, product quality, process efficiency and reliability.
After the success of a previous project to install Comec equipment in the department for Flammable products at Buscate in 2017 and 2018, it was an easy decision to move forward with the goal of standardizing equipment and processes with Comec for the same department.
TFL needed to interconnect this new plant to automate data collection and increse efficiency. How has Comec contributed to give you access to this Industry 4.0 investment as a strategic factor? 
As already declared, in any project we look for improvement in safety, quality, efficiency and reliability. For this reason, over the last 5 years we have focused projects to increase the automation on our departments, up to the implementation of a centralized supervision system for all Comec equipment. This has been achieved through the willingness and competence of our partners, working together since the first steps of projects definition, with an in-depth understanding of our needs, to create a real solution. With our most recent project, it was even more important as the manufacturing process was completely new in Buscate: in fact, the main goal of the project was to recreate a process originally developed by Ciba and outsourced several years ago after the closure of a factory in South America.